The cockroach is considered one of the most common urban pests worldwide. Due to the proximity of neighbors in multi-family housing units, what starts as one tenant's infestation can quickly become a building-wide problem. Even worse, treating pests in your own unit may not take care of the countless other cockroaches hiding in a nearby unit.
At Emtec Pest Control, we know how frustrating dealing with a cockroach infestation can be – particularly if the unit next to you attracted them in the first place. To make matters worse, these cockroaches might be crawling all over the home, dropping feces and shedding their skins while contaminating food sources. Prolonged exposure could even trigger allergies or asthma for children or other susceptible residents.
A Community-Wide Cockroach Management Plan
Many multi-family housing units will maintain contracts with pest control companies to strengthen their cockroach management plan. However, community-wide cockroach control must be a priority to maintain good cockroach control standards. This means that residents, management, and the contracted pest control company must work together to achieve a pest-free environment.
The resident's role in multi-family housing cockroach control is to ensure that their unit remains clean and sanitary. This includes regularly washing dishes, keeping garbage secure, or removing it when full. Any time cockroaches are found, the problem should be reported to management immediately to ensure other tenants are meeting the same standards, and contact with a pest control contractor can be made quickly.
In addition to upholding sanitation standards, management will also need to ensure opportunities for cockroaches and other pests to enter units are mitigated. This means that they will be responsible for performing the routine maintenance required to seal cracks – particularly in kitchen areas where pests can access food. Any water leaks should also quickly be fixed to limit cockroaches' access to moisture.
Finally, the designated pest control contractor must also meet exacting standards to resolve the issue. This will often require a thorough inspection to determine the extent of the infestation to report on conditions that need improvement for continued progress. In combination with treatments, baits or other tracking methods may need to be put in place to monitor infestations.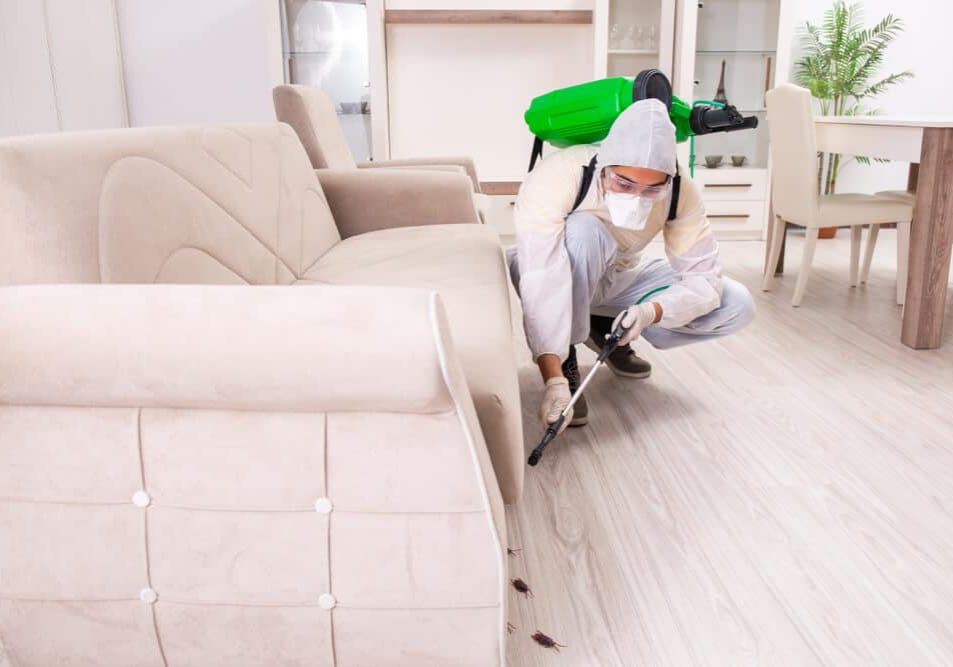 At Emtec Pest Control, we are committed to safe and responsible pest control. We understand that your family's safety is your number one priority, so we make it our priority, too.
If you have any other questions about any of these pests or pest control for your home or business, contact your Oklahoma pest control experts at Emtec Pest Control by calling us or by filling out our online contact form.