Have you ever explored the beautiful state of Oklahoma and come across a tiny creature with pincers on its rear end? You might have thought it was something from a science fiction movie, but fear not; it's not an alien. It's called an earwig, and these little insects are more common in Oklahoma than you might imagine.
Earwigs are fascinating creatures that might appear a bit scary at first glance. They are insects, just like ants and butterflies, with a unique appearance. In Oklahoma, one of the common species you'll encounter is the "European earwig," known for its reddish-brown body.
Earwigs are relatively small, measuring about as long as a paperclip. Their most distinctive feature is the pair of curved pincers, technically called cerci, located at the end of their abdomen. These pincers might look menacing, but they are not harmful to humans. In fact, earwigs use them primarily for defense and to capture prey.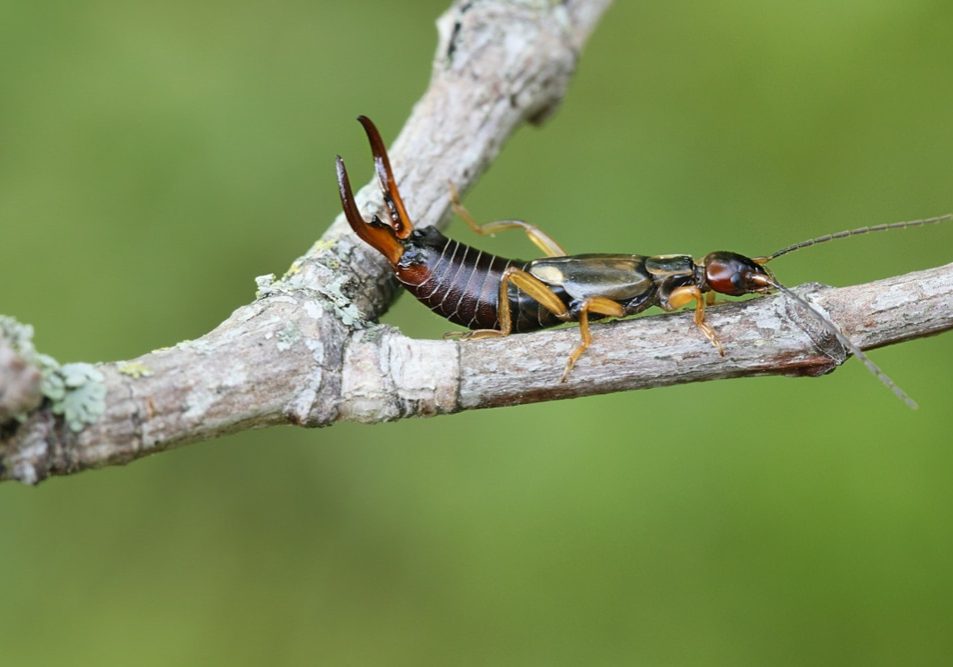 Are you struggling to keep your home pest-free?
Detecting an Earwig Invasion
Identifying an earwig infestation in your Oklahoma home or garden is essential for effective pest control. These tiny insects can be sneaky, and the earlier you spot the signs, the easier it is to manage the situation.
One of the first signs of an earwig infestation is often the appearance of tiny, irregular holes in the leaves of your plants. These holes result from earwigs munching on your greenery during their nocturnal feasts. If you're an avid gardener, you might have noticed these telltale signs of earwig activity on your cherished plants.
Another indication of earwigs in your vicinity is the presence of their tiny black droppings, which resemble grains of pepper. These droppings can accumulate where earwigs are active, such as near their hiding spots or along the paths they frequent. Discovering these droppings is like finding breadcrumbs that lead you to the whereabouts of these critters.
The best way to prevent a mouse infestation is to take preventive measures such as sealing up any cracks and crevices in the home's exterior, removing any potential food sources, and regularly cleaning and vacuuming. If a mouse infestation does occur, it is vital to contact a professional mouse exterminator to remove the mice and prevent future infestations properly.
Mice infestations can be a nuisance, but with the help of a professional mouse exterminator, they can be quickly and effectively dealt with. If you suspect a mouse infestation in your home, contact a professional mouse exterminator immediately to ensure the problem is resolved quickly and safely.
One of the best ways to reduce earwig populations in your garden is to make it less inviting for them. Keep your garden tidy by removing debris, old boards, and piles of leaves, as these are common earwig hiding spots. Regularly inspect your plants for signs of damage, and consider using barriers like diatomaceous earth or copper tape to protect vulnerable plants.
As creatures that thrive in damp environments, earwigs are attracted to moisture. Address any water leaks or drainage issues around your home which can discourage them from venturing inside. Ensure proper ventilation in crawl spaces and basements to minimize humidity levels, which can make your home less appealing to earwigs.
If you're dealing with a significant earwig problem, consider using insecticides or baits explicitly designed for earwigs. Always follow the instructions on the product label and exercise caution when using chemicals around your home.
Nature also provides its own pest control services. Birds, toads, and other insect-eating animals can help keep the earwig population in check. Encourage these natural predators to visit your garden by providing bird feeders, water sources, and habitats, such as birdhouses or toad houses.
At Emtec Pest Control, we are committed to safe and responsible pest control. We understand that your family's safety is your number one priority, so we make it our priority, too.
If you have any other questions about any of these pests or pest control for your home or business, contact your Oklahoma pest control experts at Emtec Pest Control by calling us or by filling out our online contact form.