The American cockroach, also known as the "palmetto bug," often sends chills down the spine when spotted scurrying across kitchen floors or emerging from cupboards. Encountering these large roaches may instinctively lead to a swift attempt at elimination.
Traditional approaches to roach control often involve pesticides that pose risks to human health. However, when facing a palmetto bug infestation, exploring natural and safe methods to eradicate these pests efficiently is essential. In this article, we will delve into what palmetto bugs are, their potential dangers, and the best ways to control or prevent them.
The term "palmetto bug" is a colloquial name often used to describe the American cockroach (Periplaneta americana). This particular species of cockroach, also known as the Bombay canary or flying waterbug, exhibits characteristics that align with the common perception of palmetto bugs. Preferring dark and moist environments, these cockroaches are frequently found in warmer regions, and the humidity in Oklahoma makes it a perfect place for them to thrive.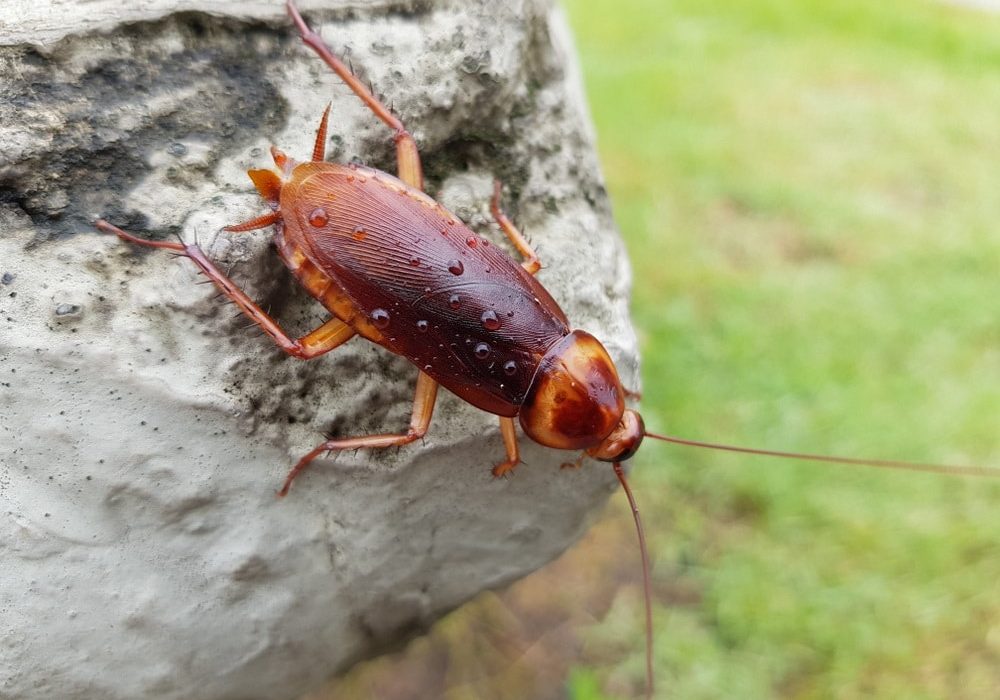 Important Information About Palmetto Bugs
Palmetto bugs are large insects, typically measuring around 1.5 inches to 2 inches in length. They have a reddish-brown color, a distinctive yellowish figure-eight pattern on their pronotum, and a plate-like structure covering their thorax. Their long antennae and wings make them easily recognizable. Despite their name, they are not limited to palmetto plants but can be found in various environments.
Need a Tulsa exterminator for Palmetto Bugs?
How Do You Control and Prevent Palmetto Bugs?
Palmetto bugs can be a nuisance and a potential health hazard in homes and businesses. By understanding their behavior and implementing preventive measures, you can reduce the risk of infestations. Regular cleaning, sanitation, and sealing entry points are crucial to managing these pests. In case of significant infestations, do not hesitate to seek help from professional pest control services to ensure a pest-free environment for you and your family.
Early action against palmetto bugs is critical to preventing their population from escalating and reducing the associated health risks. Stay vigilant, maintain cleanliness, and promptly address any signs of infestation to keep your home pest-free. Preventing palmetto bug infestations begins with proper sanitation and hygiene. Here are some practical prevention tips:
At Emtec Pest Control, we are committed to safe and responsible pest control. We understand that your family's safety is your number one priority, so we make it our priority, too.
If you have any other questions about any of these pests or pest control for your home or business, contact your Oklahoma pest control experts at Emtec Pest Control by calling us or by filling out our online contact form.