Did you know that Emtec Pest Control has provided guaranteed pest control services in Oklahoma since 1979? We know that our customers across Northeast Oklahoma and Central Oklahoma have countless pest control providers to choose from, and we want to thank you for continuing to support our locally owned company.
Northeast Oklahoma Offices
What is Possible with Emtec Pest Control?
Our mission has always been to provide high-quality, affordable pest control and termite elimination services for our residential and commercial customers. To accomplish this, we work to create a team of happy and professional technicians who have the skills needed to provide outstanding service. In fact, at Emtec Pest Control, our average technician has over 15 years of experience with our company! This means our clients NEVER have to worry about Emtec sending them a temporary or seasonal employee, as many other companies do.
Some of the pest control services we provide in Oklahoma include:
Although most homeowners and business owners in Oklahoma don't realize it, termites are a massive problem statewide. Nationally, these seemingly insignificant pests are responsible for approximately $5 billion in damage annually. Our experience has proven that The Sentricon® System is the most effective means of keeping subterranean termites from damaging a structure. We believe in it so much that it is the only method we use to keep termites from damaging our homes.
The site of a cockroach in your home or business can be an unsettling experience. If you see one, there are bound to be more lurking in the shadows and building their numbers to plan an infestation. Emtec Pest Control has successfully dealt with these pests in Oklahoma for decades. We typically see a drop of 80% in the first two days after treatment, with the remaining 20% eliminated in the next two weeks.
Oklahoma is home to a variety of ant species. While some may be happy to spend their entire life outdoors, others will constantly seek the enter homes for shelter, food, and water. We are so committed to ant control that we have developed our own Ant Identification Guide! Our experienced technicians can use various effective treatment types depending on the species found in your home.
Nothing is more annoying than a mosquito constantly buzzing in your ear while you try to grill or enjoy the outdoors in Oklahoma. Unfortunately, this is a problem that everyone will face if they don't take the necessary precautions. Approximately 60 mosquito species can be found in the state, and the team at Emtec Pest Control can help eliminate and control each of them. Take back control of your yard with our effective mosquito control services.
The presence of moles and gophers at your home or business could be more than just an eyesore. In fact, these pests could create uneven terrain that could result in an injury if someone isn't watching their footing. To protect you and your guests from these potential problems, Emtec Pest Control provides effective mole and gopher control services in Oklahoma. We are confident you won't find a better partner to meet your needs!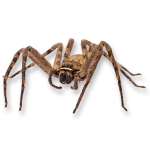 Oklahoma is home to two potentially dangerous spider species, the Black Widow and Brown Recluse. While we are capable of removing these spiders from homes and businesses safely, we can also help remove other harmless spider populations that may be present. No matter your goal, we are happy to discuss your specific situation, perform a thorough inspection, and determine what services will most closely match your goals.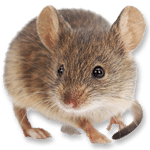 When rodents enter a home or business, the first thing they usually do is start destroying hidden locations to build a nest. Often, this will result in damaged electrical wiring that can quickly start a fire. Any time mice or rats are spotted indoors, that should warrant a call to a pest control provider. Not only are they capable of carrying disease, but they can also reproduce quickly and start an infestation that will be much harder to control.
While fleas and ticks are usually mentioned synonymously, these pests are vastly different. Both are detrimental to pets and can cause severe problems for humans; however, both will require their unique treatment methods to ensure they are removed and stay away. Whether you have a sprawling country estate or need help controlling flea and tick populations in a more suburban setting, Emtec Pest Control can help.
Oklahoma's incredibly diverse landscape can be divided into ten distinct ecological regions. From the deserted areas in the northwest to the mountainous regions in the southeast, many pests can thrive here, including scorpions. If you are struggling to keep these creep arachnids away from your home or business, the team at Emtec Pest Control can help remove them and keep them from coming back.
Oklahoma's Top Preventative Pest Control Plan
As a local company, we understand the most prominent pests in Oklahoma and the best ways to deal with them. We've been providing outstanding preventative pest control services for over four decades. During that time, we have created a comprehensive plan to control many common intruders to homes and businesses, including ants, cockroaches, mice, and spiders. We also offer flexible options to add-on services for other pests that may be a problem for you.
Keeping your pest control plan year-round ensures you are safe from the constant threat of unwanted pests that could be terrible for your health and well-being in Oklahoma. Please don't trust your home's pest protection to just anyone; call the guys in the red shirts at Emtec Pest Control to learn more about our residential and commercial pest prevention plans!