Anyone who has spent time outdoors in Oklahoma during the Spring or Summer knows how annoying mosquitoes can be. Not only are they the biggest menace to cookouts, but they are also capable of carrying deadly diseases like Infectious Encephalitis, West Nile Virus, Dengue, and Zika. To help protect Oklahomans and ensure that they can spend quality time with their friends and family in peace, Emtec Pest Control offers mosquito control in Tulsa and the surrounding areas.
Why are Mosquitoes Dangerous?
There are over 2,500 different mosquito species worldwide. They will continue to survive and be a nuisance pest no matter what happens. Mosquitoes are incredibly resilient to both natural and external interventions. This means that they can adapt to nearly any environment, and they quickly evolve to develop immunity to chemical substances like insecticides that are used against them.
Because mosquitoes can breed indoors and outdoors, they are particularly dangerous when they interact with humans. While many people will only experience slight pain and itching that disappears quickly after a mosquito bite, you may be surprised to learn that these pests cause millions of deaths annually. That means that mosquitoes kill more people in a single day than sharks can in one hundred years.
When is Mosquito Season in Oklahoma?
The official mosquito season for Oklahoma begins in May. Although, that doesn't mean that mosquitoes won't potentially be active before then. Of the approximately 60 mosquito species found in the state, many will start showing up in March – although they likely won't become a nuisance until the official start of mosquito season. This makes early prevention and vigilance important for long-lasting and sustainable results.
Once mosquitoes make their presence known, they will ultimately continue to flourish until the winter season approaches. Typically, this will be a calendar date around November when the first freezes start to hit Oklahoma. Spring and summer tend to be the most dangerous periods for contracting mosquito-borne illnesses since many of their population numbers begin to decrease around October, when fall weather starts to settle in.
What Mosquito Control Options are Available in Tulsa?
Now that you know the dangers of mosquito infestation, there's a good chance you are ready to Google "Mosquito Control Near Me" to learn what treatment options are available. Since you are already here, we figured this would be an excellent chance to explain our Syngenta mosquito control solutions that combine an adulticide to kill adult mosquitoes and a growth regulator that effectively destroys all other life stages of mosquitoes, making eggs unviable.
This effective treatment is applied to vegetation, and other conducive areas, such as underneath decks, with a blower/mister. Using this application method for the Syngenta, we can ensure that it sticks to the underside of leaves and any other problem areas that mosquitoes tend to hang out in. For the best results, we recommend a monthly treatment to keep populations at bay from April through October.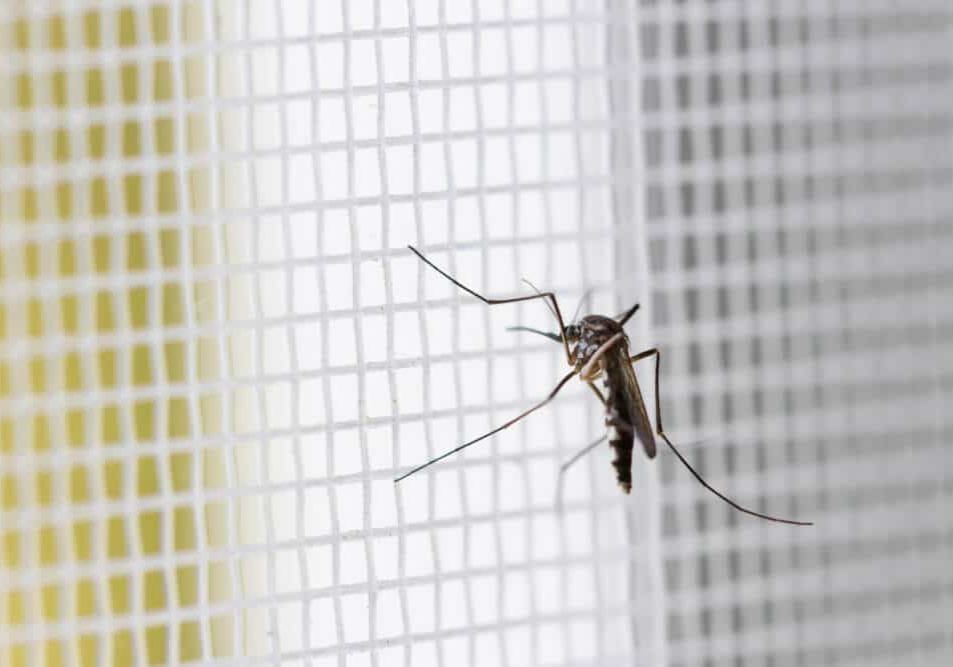 What Should You Expect During Mosquito Treatments?
When Emtec Pest Control is contacted for mosquito treatments, we will first conduct a thorough inspection of the property to determine what locations might be breeding grounds for mosquitos and other pests. Once these areas have been pinpointed, we can start employing the Syngenta through targeted applications to quickly eradicate any adult mosquitoes and begin neutralizing mosquitoes at other life-cycle stages.
Once completed, our technician will schedule your next monthly mosquito control appointment to maintain your protection throughout the rest of the season. While this is a great start, Oklahoma homeowners and business owners will also have to eliminate standing water and maintain their lawns to keep mosquito populations at bay long term.
Are Syngenta Mosquito Treatments Pet-Safe and Children-Safe?
At Emtec Pest Control, we always want to ensure that the mosquito control options we provide are as safe as possible for everyone but the pests we are attempting to target. Fortunately, when used according to the label, our mosquito treatments are safe to use around pets and children; however, everyone should stay off of treated areas until the applied product has dried.