Looking for Pest Control or an Exterminator in Jenks?
Everyone in Green Country knows just how big of an impact Jenks has had on the area in recent years. From the development of the Oklahoma Aquarium and Riverwalk to the charm found on Main Street, Jenks continues to provide its citizens and visitors from the surrounding areas a reason to stick around. Unfortunately, people aren't the only things choosing to call Jenks home, and the city is home to many unwanted pests.
The humid climate in Oklahoma makes the state notorious for a variety of persistent pests. Emtec Pest Control is the leading pest control provider in Jenks. We have helped protect countless homes and businesses within the area from destructive termites, large ant colonies, and many more common pests. Since 1979, our professional technicians have provided guaranteed and effective pest control services. No matter what species you are dealing with, we are sure to have a solution that can help.
Not only do we eliminate the pests, but we eliminate the source.
It can seem like an excellent idea for many homeowners to invest in DIY pest control products as a preventative measure. Unfortunately, many of these products aren't guaranteed to eliminate the pests and might only work on the populations you have seen. To effectively remove pests from inside a home or business, professional pest control services are often required. No matter what pests you see, from cockroaches to dangerous spiders, we can help remove them.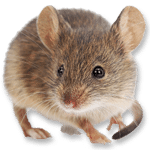 Rodents
Children's films have done a great job at making rats and mice look cute and cuddly; however, the dangers of these pests can't be understated. Rodents carry countless diseases and bacteria that are quickly spread around a home or business. Even worse, their constant droppings and urination could contaminate your food. This is a great reason to call Emtec Pest Control for our Jenks rodent control services if you ask us. Don't settle for ineffective DIY traps that require you to physically remove dead rodents when you don't have to!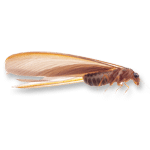 Termites
When it comes to termites, Emtec Pest Control has an extensive history of experience that Jenks homeowners can rely on. We have been controlling and eliminating these destructive pests for over 35 years and have the skills and resources to protect your home from hungry termites. Our success is rooted in the use of the Sentricon® System and ongoing monitoring to deal with new termite colonies the moment they arrive on your property. Why wait until it's too late? Stop damage before it begins with our Jenks termite control services.
Ants
Oklahoma is home to an impressive number of ant species. Unfortunately, many of those species are also found right here in Jenks. Whether you see a large population of tiny black ants crawling on your countertops or have a line of red ants crawling toward your window, controlling these populations isn't always straightforward. When you find ants around your home or business, rely on the experience and skill of our Jenks ant control specialists. We can help identify the present species and provide a treatment explicitly targeted for them.
Spiders
When we ask our customers what pests bother them the most, it's not surprising for them to reply with a resounding "spiders." These eight-legged pests are fast and can be found in some of the least expected places within a home – including behind your bed while you are sleeping! Before you feel a small tickle move across your arm at night, get the Jenks spider control treatment you need to stay safe from the team at Emtec Pest Control.
Roaches
Cockroaches can be found in nearly any home or business – even if they are meticulously clean. The simple fact is that some are just more hospitable than others, and this often leads to overpopulation that becomes highly visible. From a single cockroach scurrying along the kitchen countertop to an entire colony hanging out on the back of a commercial refrigerator, we can provide the appropriate treatment to get rid of them. If you need Jenks cockroach control, Emtec Pest Control is a partner you can trust.
Other Pests
Other than those mentioned above, there are countless pests in Jenks, including fleas, ticks, mosquitoes, scorpions, and more. No matter what pests you find inside or around your home or business, we likely have a treatment option to remove them or a preventative pest control solution to keep them away. Even if you can't identify the pests you find, our team is here to help provide a complete analysis and options to remove them.
Once confronted with a pest invasion, home and business owners have two main choices:
You don't want pesky pests to ruin the home or business you've worked so hard on, and neither do we. You can count on Emtec Pest Control to take the time to thoroughly inspect your entire property and create a pest control plan specifically for you. As a local business invested in our community, you can be sure we'll take the time to solve your pest problem, not just give your home or business a bunch of treatments that may or may not work.
Emtec Pest Control can Eliminate your Pests
A home or business is often one of the most significant investments we can make in our lifetime. With the amount of time, money, and effort it takes to purchase and maintain these places, the presence of a single pest can make you feel a little less comfortable in an area that is supposed to mean so much. Our company has over 35 years of experience dealing with demanding, pest-related problems, and we are ready to help you too
If you are struggling to evict household pests, the pest control professionals in Jenks can help determine the extent of the problem and provide solutions for effective removal. If your home or business shows signs of pests, let the technicians at Emtec Pest Control make it as comfortable as possible. Emtec Pest Control in Jenks has worked hard to ensure our technicians are the most knowledgeable in the area.
Commercial and Residential Pest Control
Seeing pests inside your home or business can be a devastating experience for many people. Not only can it make you feel ashamed, but it can even make you feel uncomfortable in a place that is supposed to be your favorite place in the world. Why should you let such a tiny pest make you feel this way when you can easily change your circumstances and evict them with the help of a professional exterminator in Jenks?
When a pest infestation occurs, homeowners and business owners have two options: travel to their local hardware store and buy a DIY pest control product or trust an expert to take care of the invasion that is occurring. When you choose the latter and partner with Emtec Pest Control, you can rest easy knowing that your home or business is in competent hands.
Emtec Pest Control has provided outstanding commercial and residential pest control services in Oklahoma for over 35 years. Our Jenks pest control team has the skills and experience needed to take care of any pest problem that is occurring – no matter how insignificant or enormous it may be at the current time. Our goal is to ensure that your home or business remains pest-free and you remain completely satisfied with our services!
At Emtec Pest Control, we offer a wide variety of pest control treatments for all the pests bugging you and a wide variety of preventative pest control treatments. Our most popular and affordable pest control program is geared toward some of the most common and annoying pests, including roaches, spiders, ants, and rodents. Our Preventative Pest Control program includes an initial treatment that eliminates pests in your home or business. A bi-monthly treatment then follows it to keep them away for good.
September 22, 2023 As fall approaches in Oklahoma, so do certain misconceptions about pests. While many believe that pests disappear with the summer heat, the reality is quite different. Fall brings its own set of challenges when it comes to pest control. At Emtec Pest Control, we understand the importance...