Looking for pest control or an exterminator in Broken Arrow?
Pest Control in Broken Arrow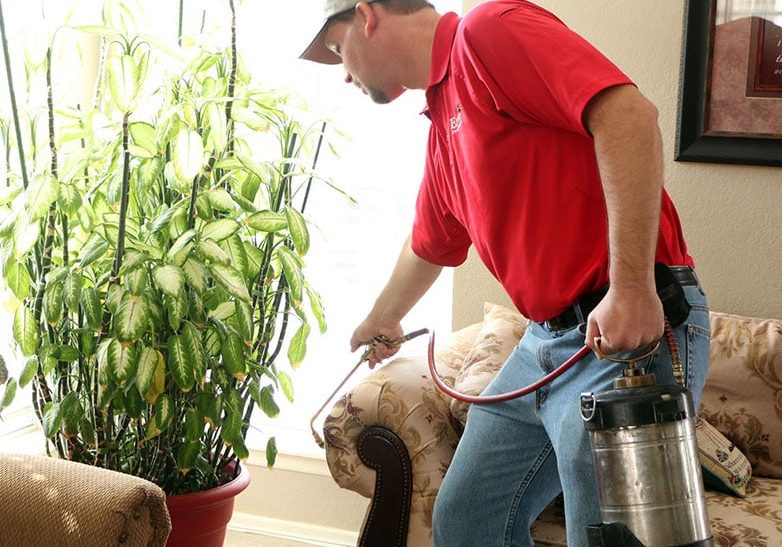 Finding bugs inside of your home can be a scary experience. Oklahoma is accommodating to some of the world's worst pests, including individual cities like Broken Arrow. Emtec Pest Control strives to provide Broken Arrow pest control services that protect homes from hungry termites, foraging ants, or other unwanted houseguests. Our technicians rely on an extensive training program that has continued since 1979, and we have the skills and experience needed to deal with any pest problems that the residents of Broken Arrow may be facing.
While many people pursue DIY pest control treatments, they are rarely as effective as those provided by a professional pest control technician. Emtec Pest Control has been Broken Arrow's most trusted extermination company since 1979, and the company offers a wide range of pest control services in Broken Arrow to keep homes safe and comfortable year-round. Whether you are dealing with the occasional spider, have a large population of cockroaches, or want to remain proactive each season to keep common pests out, we can help.
Not only do we eliminate pests, but we eliminate the source.
As a leader in Broken Arrow exterminator services, Emtec Pest Control's technicians are knowledgeable, licensed, and available to help remove unwanted pests. The team at Emtec Pest Control has over 35 years of professional experience dealing with the most dangerous and difficult pests in Broken Arrow. They are ready to help you deal with any pest-related problems that you may be facing.
Common Pests in Broken Arrow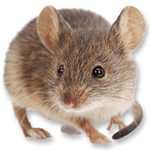 Rodents
Although many of us don't realize it, rats and mice have adapted to live in nearly any environment. That means whether you live in the country or have a home in the urban areas of Broken Arrow, there is a good chance that mice are nearby. Even though these pests may seem cute and harmless, they are capable of spreading countless diseases and can reproduce quickly in an optimal nesting environment that doesn't have many predators. Unfortunately, your home likely achieves all of those goals until rodent populations increase and draw in snakes or other unwanted pests. Like most people, a snake is the last thing you want to find in your home. Give us a call to eliminate any rodents that may have taken up residence in your home.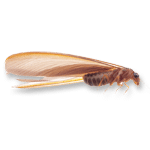 Termites
Emtec Pest Control has been battling Oklahoma's termites since 1979. During that time, we have made significant progress in removing these persistent and destructive pests from homes and businesses that have reached out to us for help. Our team was the first certified Sentricon® Colony Elimination System provider in Oklahoma. We know a thing or two about effectively removing termites from homes and businesses in Broken Arrow. As Certified Sentricon® Specialists, we utilize the latest and most effective techniques to keep your home safe. If your current termite infestation is just beginning or if it has gone unchecked for years, we have the knowledge and experience needed to help. Have a termite problem? Give us a call today to set up your free inspection.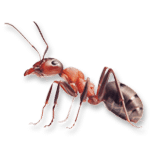 Ants
The weather conditions in Oklahoma make it incredibly conducive to a wide variety of insects. One of those which tend to thrive due to the moisture levels is ants. While seeing these pests do their daily chores outdoors may be interesting, the fun stops when they come indoors and bring their friends with them. At Emtec Pest Control, we have spent decades fighting against Broken Arrow's most notorious ant species, including Formica Ants, Carpenter Ants, or Pavement Ants. No matter what species you find around your home or business, the Broken Arrow ant control experts at Emtec Pest Control can help remove them with an appropriate treatment method.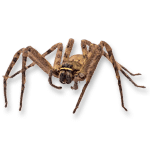 Spiders
While no one likes to think that they share their home with eight-legged predators, most people would likely be surprised at how many are there at all times. The truth is that spiders are often the first line of defense against other indoor pests; however, large numbers of spiders could mean that several other insects they prey on also share the same spaces. Emtec Pest Control has spent decades learning what works against the most challenging spider species in Broken Arrow and works diligently to remove other pests that might be drawing them in. Whether as part of our Preventative Pest Control program or as a uniquely tailored program for your home or business, we will craft a targeted plan for the specific type of spiders invading your property.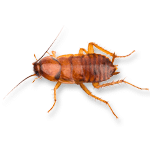 Roaches
In our experience, cockroaches are among the most reviled pests in Broken Arrow. Not only do these creepy crawlies infest food and common areas, but they can shed allergens that can continue to impact the health of those inside the home or business in which they are found. The truth is that these pests have been around as long as dinosaurs and can outlive many disasters. Why would you want to trust a DIY product when put into that perspective? While our technicians haven't been around as long as these pests, we have spent decades learning the best ways to deal with them. If you struggle to regain control of your home, our Broken Arrow cockroach control team is here to help.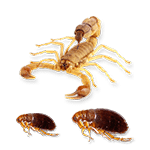 Other Pests
Oklahoma is home to various pests that don't get much time centerstage compared to more prominent pests. However, that doesn't mean that you shouldn't have the support and resources needed to remove them from your home. Emtec Pest Control has developed a proven method of pest control in Broken Arrow to remove many common pests, including fleas, ticks, scorpions, mosquitoes, and many more. No matter what kind of pest is invading your home or business and how many of them there are, we can identify them, figure out the correct course of treatment, and remove it. We aim to ensure you are comfortable in your home or business by removing any pests that threaten that.
Once confronted with a pest invasion, home and business owners have two main choices:
You don't want pesky pests to ruin the home or business you've worked so hard on, and neither do we. You can count on Emtec Pest Control to take the time to thoroughly inspect your entire property and create a pest control plan specifically for you. As a local business invested in our community, you can be sure we'll take the time to solve your pest problem, not just give your home or business a bunch of treatments that may or may not work.
Emtec Pest Control can Eliminate your Pests
Seeing pests inside a home can often make the inhabitants a little less comfortable. Unfortunately, seeing just a single pest could mean countless more hiding nearby. Before you head to your local home supply store and try a DIY pest control product that might not provide actual results, let the pest control professionals in Broken Arrow give you an accurate evaluation of the extent of the problem. Our technicians can create a customized pest control plan for Broken Arrow homeowners and businesses to keep them protected.
As a leader in Broken Arrow exterminator services, Emtec Pest Control's technicians are knowledgeable, licensed, and available to help remove unwanted pests. The team at Emtec Pest Control has over 35 years of professional experience dealing with the most dangerous and difficult pests in Broken Arrow. They are ready to help you deal with any pest-related problems that you may be facing.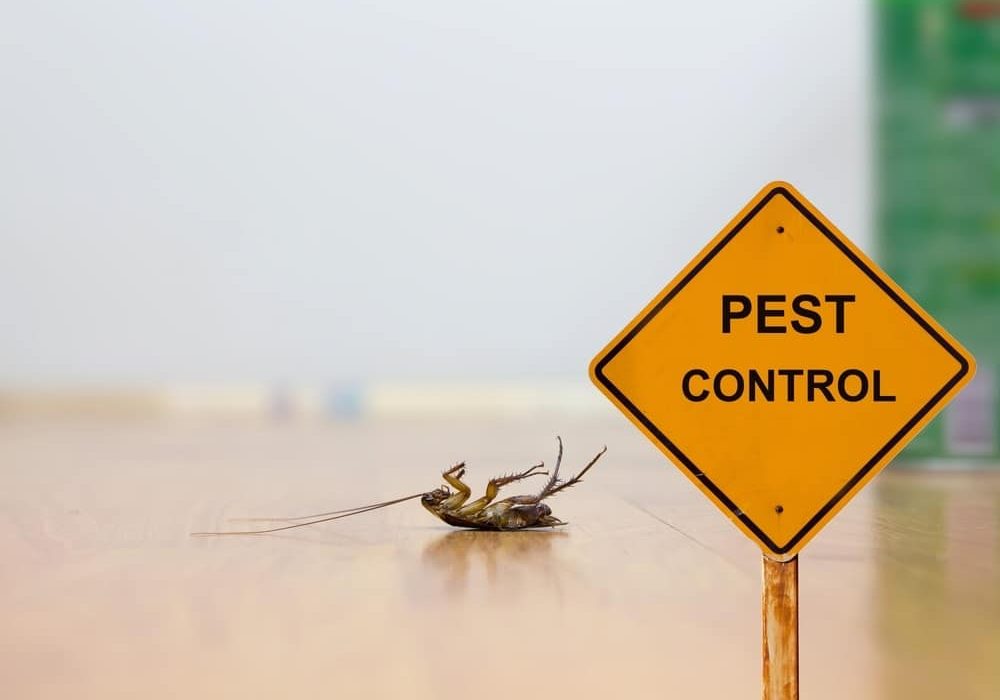 Commercial and Residential Pest Control
The last thing you likely want at your home or business is a pest infestation. We know how much the presence of cockroaches, spiders, or other creepy crawlies can make you feel uncomfortable in your own home or commercial facility. Although we can't eliminate all of the pests found in Broken Arrow, we can help limit the populations that are affecting you, destroying your structure, or damaging your food supply. With the help of Emtec Pest Control, we can ensure you only see them where they belong—outside!
Our team is experienced in dealing with the wide variety of pests that make life hard for Broken Arrow home and business owners, including termites, spiders, rodents, ants, roaches, and much more. We know how crucial pest control is to keep up appearances and maintain a safe environment for your family or customers. You worked hard to call these places your own, don't let small insects keep you from enjoying the fruits of your labor.
At Emtec Pest Control, we offer a wide variety of pest control treatments for all the pests trying to invade your home and a wide variety of preventative pest control treatments. Our most popular and affordable pest control program is geared towards some of the most common and annoying pests—roaches, spiders, ants, and rodents. Our Preventative Pest Control program includes an initial treatment that eliminates any pests in your home and is followed by a bi-monthly treatment to keep them away for good.
Since opening in 1979, our technicians have always been the "guys in the red shirts" for the Broken Arrow community. While we have grown over the decades, we are still small enough to care about your unique needs as a customer while still being big enough to access the best treatments and resources available for the pests that are haunting your home or business. We are confident you won't find a better pest control service in Broken Arrow!
September 22, 2023 As fall approaches in Oklahoma, so do certain misconceptions about pests. While many believe that pests disappear with the summer heat, the reality is quite different. Fall brings its own set of challenges when it comes to pest control. At Emtec Pest Control, we understand the importance...