Looking for Pest Control or an Exterminator in Sand Springs?
Pest Control in Sand Springs
As a suburb of Tulsa, the city of Sand Springs provides all of the access required to a big city with the small-town charm that many residents have come to love. At Emtec Pest Control, we have provided pest control in Sand Springs for over 35 years, which has helped us build incredible relationships. For that, we remain grateful for the efforts made by Charles Page in 1911 to establish Sand Springs and the care the residents have put in since.
Oklahoma is considered home to some of the most persistent pests in the nation. As a trusted exterminator in Sand Springs, Emtec Pest Control works with homeowners and business owners to remove pesky termites, foraging indoor ants, and many other common pests found throughout the city. Our experienced technicians are well known for pest control in Sand Springs and are ready to help you regain control of your home.
Not only do we eliminate the pests, but we eliminate the source.
If you are a homeowner or business owner in Sand Springs, you don't have to share your space with pests when you partner with Emtec Pest Control. Our technicians can help inspect your property to determine what pests are present, then provide guaranteed services to remove them. Whether you are dealing with an occasional invader or are experiencing a complete infestation, we have the skills and resources to meet your needs.
Common Pests in Sand Springs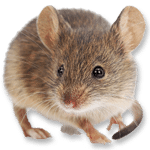 Rodents
In recent years, cartoons and children's movies have done an excellent job of normalizing mice and rats. Some of them have even taken on a "cute" persona and captured the hearts of the American public. Unfortunately, the rodents found in Sand Springs will often be far more sinister and could be contributing to the health problems of those nearby. If you find evidence of mice or rats in your home or business, call the Sand Springs rodent control team at Emtec Pest Control.
Termites
While many people don't stop to think about the damages caused by termites – an estimated $1 billion annually – the team at Emtec Pest Control is constantly developing and learning new ways to deal with these destructive pests in Oklahoma. Our team has spent decades with the Sentricon® Colony Elimination System, and we were the first provider in Oklahoma. If you are looking for termite control in Sand Springs, we are confident you won't find a more suitable partner!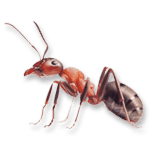 Ants
Oklahoma is home to countless species of ants. As you might imagine, several persistent species could be found in your Sand Springs home or business throughout the fall and summer months. Whether you find a fire ant colony outdoors that is too close for comfort or already have little black ants congregating on your kitchen countertops, we can help remove them with our Sand Springs ant control services.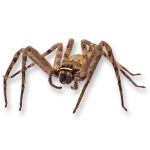 Spiders
Like other cities in Oklahoma, Sand Springs homes and businesses could be harboring dangerous spiders like the brown recluse or black widow. Any time these species are found in areas that humans frequent, it is vital to seek professional assistance to remove them. Emtec Pest Control has over four decades of experience providing spider control services in Sand Springs, and we can help remove them quickly.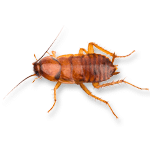 Roaches
There is no denying that cockroaches are among the most resourceful pests you can find in a commercial or residential setting. Several species of cockroaches have roots dating back to prehistoric times. So, there's a good chance you won't want to trust their extinction to a DIY product sitting on the store shelves. Instead, partner with the Sand Springs cockroach control experts at Emtec Pest Control and get rid of them the first time.
Other Pests
In addition to the pests mentioned above, Emtec Pest Control also helps eliminate and control various other pests found in Sand Springs, including mosquitoes, moles, gophers, scorpions, fleas, ticks, and more. If you struggle to maintain a pest-free home due to occasional invaders or want to evict a pest population that has made themselves comfortable, our Sand Springs pest control experts can help you regain control.
Once confronted with a pest invasion, home and business owners have two main choices:
You don't want pesky pests to ruin the home or business you've worked so hard on, and neither do we. You can count on Emtec Pest Control to take the time to thoroughly inspect your entire property and create a pest control plan specifically for you. As a local business invested in our community, you can be sure we'll take the time to solve your pest problem, not just give your home or business a bunch of treatments that may or may not work.
Emtec Pest Control can Eliminate your Pests
Finding cockroaches, spiders, or other pests inside your home or business can be a horrifying experience. After all, this is one of the places where you are supposed to feel most comfortable. Once pests are identified, it is vital to get to work immediately to remove them before the problem becomes much more extensive. If you are ready to kick household pests to the curb, the Sand Springs pest control professionals at Emtec Pest Control can help make the process quick and easy.
Emtec Pest Control has dedicated pest control technicians in Sand Springs ready to serve the community's residents. Our technicians undergo extensive training and are licensed to ensure the best experience possible for our customers. Our company has been providing superior extermination services in Sand Springs since 1979, and we can help you too.
Commercial and Residential Pest Control
When a pest problem becomes known, most people think they will be able to treat it with a DIY pesticide. Although, they may not realize that these products are only designed to treat the visible pests within the house, and hundreds of others could still flourish nearby. The best way to deal with cockroaches, ants, spiders, termites, or other common home invaders is to invest in professional pest control services from a Sand Springs exterminator.
Let's face it. No one wants to waste gas and take a trip to the hardware store whenever they see a bug inside their home. To make matters worse, the trip could be in vain if the products you purchase don't actually remove the problem. For this reason, we always recommend that homeowners and business owners work with a licensed Sand Springs pest control technician.
At Emtec Pest Control, we only focus on accurate and safe pest control that won't cost a fortune. We take every step necessary to train our Sand Springs technicians on the most effective ways to deal with a single pest or multiple pests. These services can remove present pest populations rapidly and can then be followed up with preventative pest control services.
Don't let pests take over your home or business when you don't have to. Emtec Pest Control in Sand Springs has technicians ready to evaluate your current pest problems and provide the treatments needed to help restore order. We work hard to ensure complete customer satisfaction whenever possible, and we won't give up on you!
October 27, 2023 When you turn off the lights and head to bed, a hidden world awakens in your home. Common household pests, often unseen during the day, come to life in the dark. In this article, we will embark on a journey into the secret lives of these uninvited...